We are easy to find...just head for Sheffield and following the
map below
turn north off Route 6 &34 onto county road 645 E. and drive 3/4 mile to the first place on the right
where you will see the Red Barn from our logo!

If you're coming on Interstate 80 take exit 45 to Route 40 South to the Junction of Route 6 &34.  Turn right (west) onto Route 6 & 34 where you will find the turn off for 645 E. in the middle of the curve just before entering Sheffield.

When you are in our area, should you need a place to stay for the night, try the
Chestnut Street Inn,
one of Sheffield's older historic homes beautifully restored.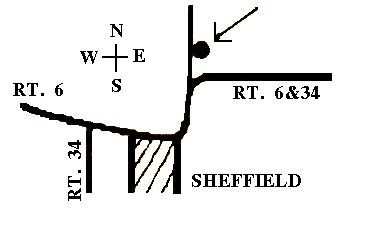 Be sure to watch for our blue State Highway tourist directional signs

on Route 6 & 34 that direct you to turn onto county road 645 E.

15722 645 E. St.    Sheffield, IL 61361

Ph: 815-454-2294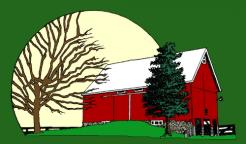 PLEASE NOTE

The Mapquest directions may say they only found a similar match to our address. Click get directions and it will take you to our road on which we are 3/4 mile North.